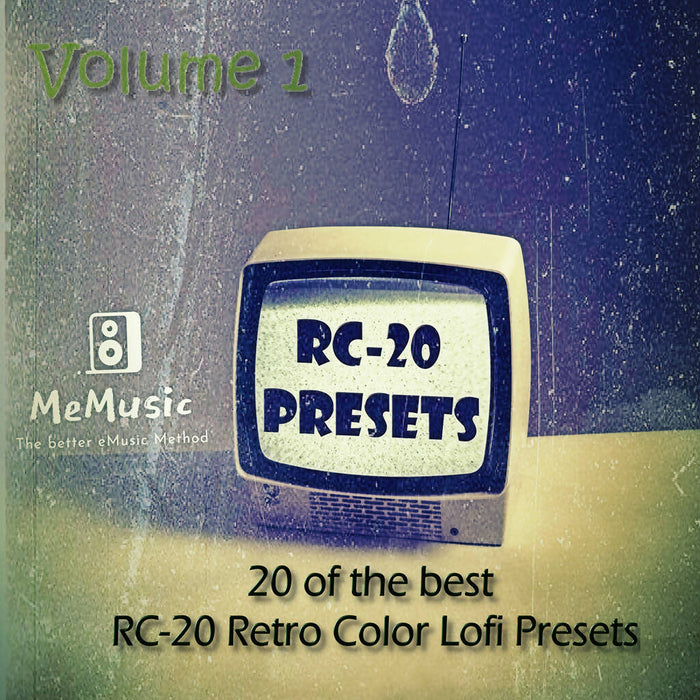 RC-20 Retro Color presets Volume 1
Original price
$9.89

-

Original price

$9.89
Are you searching for the key to creating some of the best Lo-Fi music? Look no further! Introducing our "Secret Weapon" Preset pack.
This pack includes 20 of our favorite RC-20 Presets, designed to mimic the warm, vintage sound of classic recording equipment using easy-to-use presets for the RC-20 plugin by XLN Audio.
Volume 1 features a range of retro recording effects, from classic cassette tapes to vintage vinyl recreations, to add warmth and character to your sounds. The pack includes reverb, tape effects, retro filters, and other nostalgia-inducing effects that will transport you to a relaxing Sunday, sitting by a warm fire on a rainy day.
These presets demonstrate how easy it is to transform your sound from dull to rich and lively, perfect for adding a retro or vintage vibe. Whether it's a piano, vocals, drums, or guitar, these presets will give your sounds the authentic feeling of low-fidelity music from a simpler era. If you're looking to take your Lo-Fi beats to the next level or simply add some groove to your production, this pack is for you.
Created by a beat maker for beat makers!
Thank you for your interest and support. If you have any questions, please feel free to contact us. All proceeds help us continue creating.
This Pack Contains: -20 Presets for XLN RC-20 Retro Color.