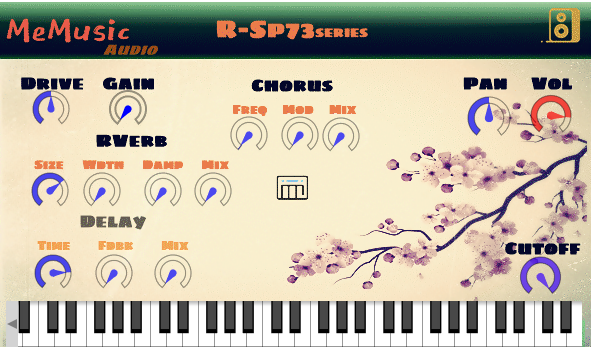 Mello Boxed Rhodes Lo-Fi E Piano
Original price
$5.50

-

Original price

$5.50
The R-Sp73 series Mellow Boxed Rhodes is a vintage piano module with a characteristic recognisable sound with added gentle overdrive.

This module reproduces the classic sound similar to that of the original R-SP73 pianos, however is not identical. The sound generation is entirely based upon samples from the original, thus providing a vintage Rhodes sound with smooth overdrive.

Unlike many other software modules and samplers, this module will never overload CPU. It will never stick notes, and never interrupt the sound during live performances. 
There are also more MeMusic Audio plugins, which replicate different types of E-Piano.


To Install:
 Simply unzip the downloaded folder, it contains a .vst3 file, a .dll file and the soundbank .mse file. Simply copy the unzipped folder to C:\Program Files\Common Files\VST3, then rescan your plugins folder. On first use. You will be asked to locate the .mse file navigate to C:\Program Files\Common Files\VST3\Mellow Boxed Rhodes and hit ok. Now enjoy.