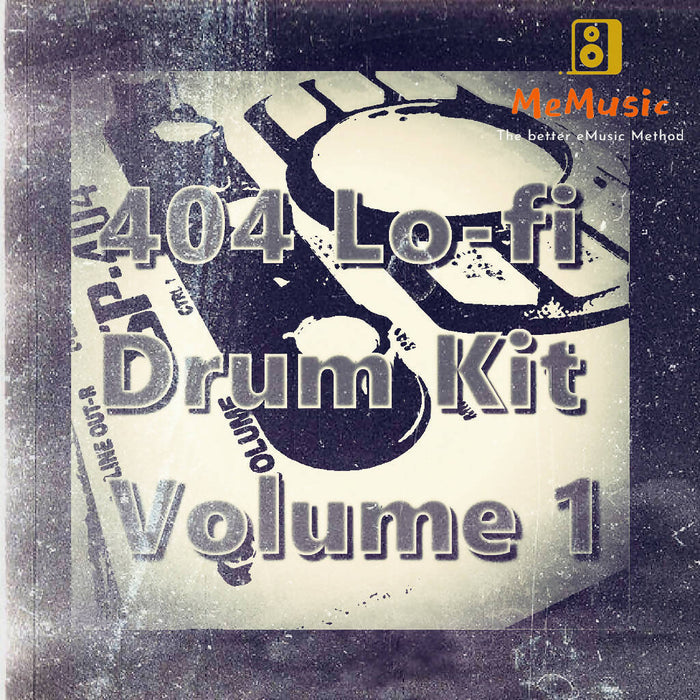 Lo-fi HipHop Drum Kit Volume1
Original price
$5.50

-

Original price

$5.50
Here it is, my first ever beat pack made especially for lo-fi enthusiasts.
This sample pack can fill the voids in your collection and add unique character to your beats and loops. Over 80 sounds are included.

All drum samples have been run through my SP404A to give them that characteristic lo-fi crunch and dirt. You can expect punchy kicks, snappy snares and dirty hats guaranteed to help you achieve that authentic lofi sound.
All files are in .wav format for maximum compatibility with DAWs and hardware.
Thank you for your interest and support! If you have any questions please use the contact me. All the proceeds help me keep doing what I do!
Whether you makes beats in a DAW or on a sampler like the SP404SX/A, these sounds are ready to work for you right away! 
Included inside (80 sounds in total all in .wav format):
20 x Hi-hat samples  

(mono)

20 x Snare samples  

(mono)

20 x Kick samples 

(mono)

20 x HiHats (mono)

10 x knocks/claps  

(mono)

10 x Textures (vinyl, tape etc...)
7 x Melodic Chops
I genuinely hope these samples help raise your lo-fi game and gets you those hard hitting crunchy vibes that you are looking for in your drums!